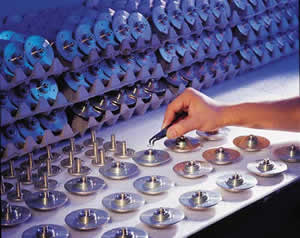 Assembly is a core ingredient of the total service that we provide. By reducing the duplicated efforts involved in ordering and handling, it has proven to be a cost saving resource for our customers.
Oven cured bonding of chassis assemblies
Helicoil/PEM installation
Benchtop assembly of fasteners
Permanent epoxy ink marking of part numbers/logos
In addition, we handle all aspects of the outside processing, such as plating, grinding, heat treat and laser marking.
 Samples of Assembly Work from Price Products